NMSU CS Outreach programs are supported by CAHSI, the Computing Alliance of Hispanic-Serving Institutions ( https://cahsi.org/), and iCREDITS, the CREST Interdisciplinary Center of Research Excellence in Design of Intelligent Technologies for Smart Grids ( https://icredits.nmsu.edu/ ). Our summer programs are also supported by local and national industry partners including Verizon, El Paso Electric, CFSNM, Metis Technology, Kinder-Morgan, Prudential, Stocker Foundation, and Sandia Labs.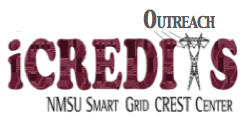 June 21 - 30, 2023  

 
 This camp will be held Monday – Friday, for 30 HS young women. This includes YWiC alumni and those young women new to YWiC. The camp will be held in person on NMSU's main campus in Science Hall, the home of the CS Dept. 

Join us to explore computer science through fun builds and learning to code! Computing skills will get you the job of your dreams someday, so join us this summer and celebrate your innate abilities for understanding how to help your neighbors, solve community issues, and discover your talents for integrating technologies. No experience necessary.

This is not an introduction to computers camp, but a walk with programming, computational thinking, and new technologies. Young women will explore augmented reality, including virtual reality, Python programming, artificial intelligence, website development, and more.

 June 12 - 21, 2023
Are you ready to create, build, and learn programming in a fun and friendly environment? Computer Science projects will include embroidery coding, Python programming, augmented reality including virtual reality, and website development.

This is not an introduction to computers camp, but a walk with programming, computational thinking, and new technologies. No experience is necessary.

This YWiC Summer Camp for girls is reserved for 30 YWiC alumni and new participants in middle school, rising into 6th, 7th, and 8th grades, to be held in Science Hall on NMSU Main Campus, Monday – Friday.
_________________________________________________________________ 
Verizon Innovative Learning STEM Achievers
2023 Dates and Applications coming soon
Summer Camp Info:
This program is designed to put technology into students' hands and give them experience solving real world problems. This experience will teach students to think like entrepreneurs and develop skills needed for success in jobs of the future. Each student will utilize devices to build projects, design apps, and create innovative solutions to social issues.

Applicants for the Verizon Innovative Learning Program should identify as minority students from middle schools with an average of over 70% free and reduced lunch. The summer camp will include lunch, materials and supplies, an opportunity to win prizes, plus swag.

Bus transportation will be provided at varied locations for students in the Gadsden School District.
_____________________________________________________________________________________
CS Adventures Virtual Program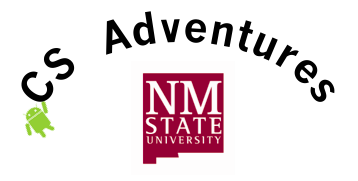 Not Offered in Summer 2023-Check back next year
For up to 30 high school students, co-gender.

Join this fun and elite computer camp, and become a creator of new technologies and programming! This camp provides a broad foundation for computer science, to empower our area high school students in CS and computational thinking.

Acceptance into this program will be based on answers provided on the application, the availability of the student applicant to participate in the full two weeks of the program, plus targeted regional, gender, and age distributions.


CS Professional Development: Designed for teachers in mid and high school, and the hero's teaching UK12 DISSECT initiatives, Computer Science, AP CS Principles, etc., and those interested in broadening their coding expertise!
Young Women in Computing (YWiC) Resource Site
The Young Women in Computing (YWiC) resource site provides example activities, curriculum, and other resources for other enthusiastic groups who might want to organize outreach activities in their local communities.

For more information, visit the YWiC website at https://ywic.nmsu.edu ; follow on Facebook at https://www.facebook.com/nmsuYWIC or twitter at https://twitter.com/YWiC_NMSU ; or email NMSU CS Outreach at ywic(at) cs.nmsu.edu.