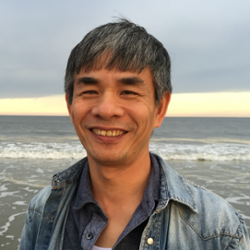 Department Head, Professor
Leadership
Contact Info
(575) 646-1930
SH 123
Expertise:
Logic Programming, Knowledge Representation and Reasoning, Planning and Plan Verification, Intelligent Agents, Commonsense Reasoning
Biography
Ph.D., University of Texas at El Paso (2000)
Website: https://www.cs.nmsu.edu/~tson/
Son received his Diplom Mathematiker degree in Mathematic Cybernetics and Comuting Technique in 1986 from the Technical University of Dresden, Germany, and his Master's and Ph.D. degrees in computer science from the Asian Institute of Technology, Thailand, and University of Texas at El Paso in 1993 and 2000, respectively. Before joining the Computer Science Department at New Mexico State University as an Assistant Professor in 2001, he was a post-doctoral at the Knowledge Systems Laboratory, Computer Science, Stanford University.

Son was a recipient of the Outstanding Dissertation Award of the University of Texas at El Paso in 2001. He also received the Junior Faculty/Staff Award, fourth annual University Council Award for Exceptional Achievements in Creative Scholarly. His publication received the Best Student Paper Award at ICAPS 2012, and his CpA(H) planner received the Best Planner Award in the non-observable and non-deterministic track at the 2008 International Planning Competition. He is also a co-chair of the 12th International Conference on Logic Programming and Non-Mon0tonic Reasoning (LPNMR-2013) and the 14th International Workshop on Computational Logic and Multi-Agent Systems (CLIMA-2013). He currently serves on the editorial board of the Artificial Intelligence journal (AIJ).